Abundant
wildlife
and plenty
of add-ons
to extend
your
adventure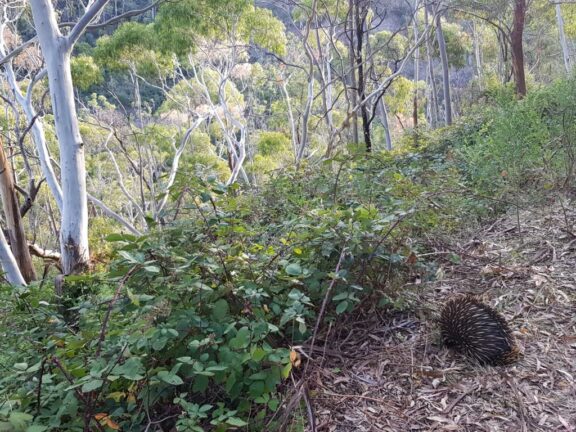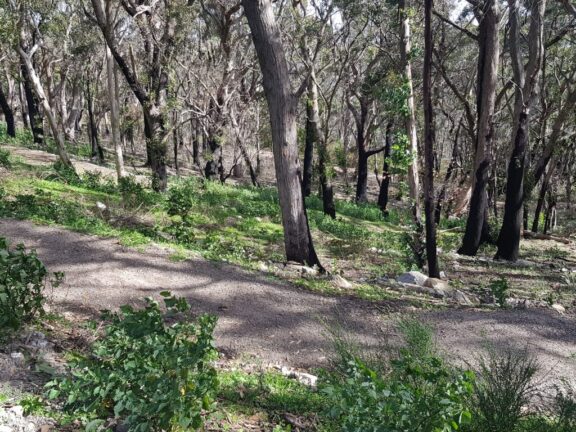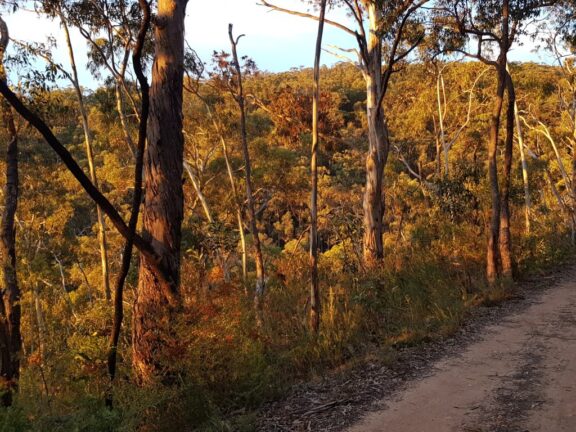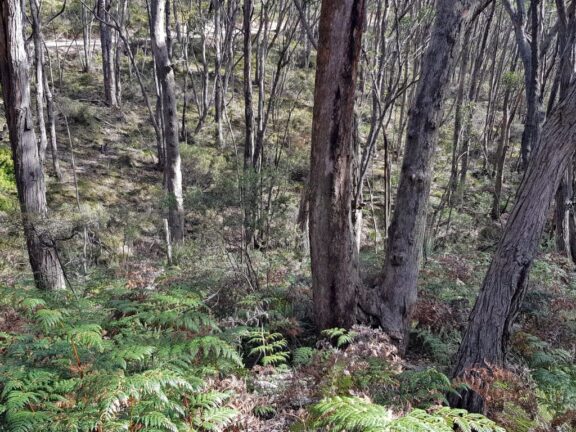 By Tessa.
Hikers and riders alike can enjoy the undulating terrain of Chambers Gully Track. With abundant wildlife, just enough challenging sections, and plenty of add-ons to extend your adventure, you definitely won't get bored!
Have a look here on the for some extra info on the Chambers hike.
Chambers Gully is a fun, challenging, and rewarding introduction to mountain bike adventure rides. The main track starts off of Waterfall Gully Road. This is about a 6km ride from the CBD up Greenhill Road. Once at the top of the Chambers Gully track, there are options for furthering the ride or returning home in a loop.
Chambers Gully as a Walk
When walking the Chambers Gully track, the main things to be aware of are the length and gradient. The track from Waterfall Gully Road returning around the Sugarloaf in a loop is 9.6km and estimated to take 3 hours. The Sugarloaf* return track is narrow, with a steep drop off to the left. If this is not to your liking, you can return via the Winter Track to Waterfall Gully Road.
* note: bikes are not allowed on Sugarloaf Track
What is the Chambers Gully Track like?
The Chambers Gully Track from Waterfall Gully Road to Long Ridge is mostly fire track with undulating terrain. The track is a little rocky in parts, but nothing that an occasional off-road walker or rider can't handle. It is family friendly – though be careful on the descent!
Handy Hints for the gradient
The gradient is reasonably steady for the most part, but it does have four short steep sections that will challenge most bike riders. The Big Dipper is the steepest of these: this is located about two thirds of the way to Long Ridge. It tops out at 36% and most people will need to dismount and walk up. Some tips to make it up are to change into a small gear before getting to the steep section, to use the left hand side of the track, and to spin your legs quickly.
Wildlife Spotting on the Chambers Gully Track
As you go along the main track, keep your eyes up for koalas. There are lots in this area and you can easily spot them in the large eucalyptus trees. Make it a competition among your walking or riding buddies! Look out for echidnas too. Southern brown bandicoots (quenda) are also seen in the area, though less commonly. Your best chance of spotting them is to go in the early morning or late afternoon. Keep quiet and look in the blackberry bushes lining the track. In summer, on the rockier parts of the track you have a good chance of spotting skinks and dragon lizards. The Cunningham's skink has a chunky body and slightly spiny appearance. It is a little smaller than a blue-tongue lizard and has a uniform dark brown colour. At the top, along Long Ridge, kangaroos are common. In the late afternoon, you can see mobs grazing with joeys aplenty.
Returning to Waterfall Gully Road or extending the loop
At the Chambers Gully Track and Long Ridge junction, there are several options to return to Waterfall Gully Road or extend the loop. For walkers, a right turn at Long Ridge means returning to Waterfall Gully Road via the Sugarloaf track on the side of a hill, including a reasonably steep and narrow descent. The end of this track brings you back to the start of the Chambers Gully Track. Walkers can also choose the Winter Track, a fire road that winds straight down the hill to Waterfall Gully, a little east of where Chambers Gully starts.
Riders choosing to turn right can only use the Winter Track, but beware of the steep section after a sharp right turn. Turning left opens up options to visit Cleland Wildlife Park, extending your walk or ride to the Wine Shanty Track, or taking the Steub Trail to Mount Lofty.
The Wine Shanty Track
After turning left at Long Ridge, walkers and riders continue about 600m until spotting a gate and track leading off to the left. The Wine Shanty Track leads to Greenhill Road, opposite the Wine Shanty Hut. This track roughly follows along below Summit Road and takes in some spectacular eucalypt forest vegetation. Stick left at every intersection. Wine Shanty Track does not include anything too steep but there are sections where rocks can be a little loose and rolly. Slow down if you feel anything is out of your depth. This is an additional 3km and can loop up with the Chambers Gully Track. For walkers, there are two tracks that join up with Chambers Gully from Greenhill Road.
For experienced riders only
When you reach Greenhill Road, the tracks back down to Chambers Gully are rated 'black diamond'. At this point it is no longer family friendly. Unless you are an experienced mountain biker with confidence in your ability to descend a steep, rocky, rutted, slippery track, it is not recommended you attempt to join Wine Shanty to Chambers Gully. An accident here would have to involve SES rescue to get you out. You can ride back to Long Ridge and descend via Chambers Gully or the Winter Track.Winter Track is steep in sections though, so caution is advised.
The Steub Trail
From the Cleland Wildlife Park car park, there is a new trail suitable for walkers and riders to the top of Mount Lofty. The Steub Trail winds around the side of the hill at a friendly gradient to the top of Mt Lofty, with plenty of hairpin turns. It is a family-friendly, smooth, flowing trail, and even suitable for sturdy prams. To stay on the Steub Trail, at the junction with the Waterfall Gully to Mount Lofty track, pass the WG>ML track and stay slightly left to find the pink Steub sign. Descending the Steub on a mountain bike, beware of your speed and be sure to brake adequately before hitting the hairpin corners.
Key Points to Remember
When walking or riding carry 2L of water, an extra jumper, and some snacks.
When riding remember to carry adequate puncture repair equipment (i.e. hand pump, at least one spare tube, tyre levers, set of allen keys, emergency tube patches).
There is phone reception the whole way, but it can be patchy in the valleys. Ensure someone knows where you are going and what time you expect to return.
These are shared use trails, so be courteous to other users and stick left where possible. Riders should use a bell if possible.
In trickier and steeper sections, look for a smoother line that avoids rocks. This is often on the left or right hand side of the track.