WE'VE
GOT THE
GEAR
FOR
YOU TO
REACH
THE TOP
Climb. No matter what your level of experience
The Team at Exurbia have the kit and the knowledge to help you take that first or next step into the world of climbing.
From the latest clothing from Arc'teryx, The North Face and Patagonia, or fitting you with the right shoes from Scarpa.
Ryan, Luke, Maika or many of the staff will be more than happy to share their experience of climbing with you, to not only make sure that your next experience is a great one but also a safe one.
With helpful tips on the best tops, pants and shoes, to ropes and harnesses; the team at Exurbia not only sell the gear but use it in their own lives when not assisting you.
Ryan's top 5 tips for beginners:
Don't size your first climbing shoes too tightly. This will only cause podiatry issues and will not help you climb harder. It is much better to choose something cheap and comfortable that will be much easier to develop proper climbing technique with.
Don't do any specific finger strength training in your first year or climbing. Again, this will only cause tendon issues and potentially irreversible damage. Regular climbing will strengthen your fingers just fine.
Work on building technique first, not strength! Developing proper footwork, body position and mechanics will see far greater improvements in a wide variety of climbing styles. Instead of camp using easy boulders, practise placing your feet slowly, precisely and silently on footholds. Work on your balance, your centre of gravity and how manipulating your body position can make difficult holds much easier.
Don't be afraid to ask questions. The climbing community is a pretty awesome group as a whole and most climbers are more than happy to answer any questions or provide tips.
Most importantly: climb for fun, not grades! Grades are arbitrary and subjective at best, and outright demoralising at worst. The best climber is the one who is enjoying themselves, not matter how hard the climb!
RYAN'S ADVANCED TIPS:
Different shoes have different purposes. It is not a bad idea to have a soft, down turned pair of shoes for overhangs and a stiffer, flatter pair for slabs. This will allow you to climb a greater range of climbs.
Work on your weaknesses. Although it is easier to stay in your comfort zone, trying climbs of styles you don't enjoy so much (e.g jumps) will help build a greater understanding of the overall mechanics of climbing, and will help you become a better climber all round.
Don't be afraid to try climbs beyond your limit. Similarly, it can be demoralising to fail over and over, but that is 90% of climbing. Being willing to try hard moves and fail is the fastest way to improve your strength, not to mention confidence with falling.
Focus on your hips. The hips are your centre of gravity and pivot point for your limbs. All of your momentum comes from your hips. Try to climb with your hips as close in to the wall as possible, and practice techniques like drop knees, flags and heel hooks to minimise the strain on your fingers and climb more efficiently.
Climb outdoors! The gym is great for training but nothing builds a more intuitive feel for climbing than outside on real rock! Quite often the footwork required is more precise and the movement much more intuitive than indoors, not to mention other techniques required such as handjams that are difficult to practise indoors will again further your overall skill set within the sport.
I love wearing the Montane range of clothing when I'm climbing. Their Dart shirts have a great range of motion and stay nice and cool in hot conditions. Similarly, the Arc'Tertx Atom Hoody is a great windproof, water resistant cold weather jacket.
CLIMBING PRODUCTS. AVAILABLE IN-STORE.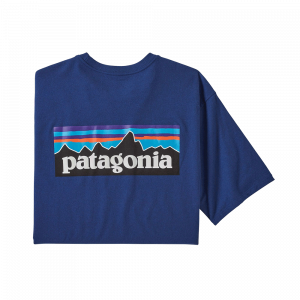 PATAGONIA
Mens P6 Organic logo tshirt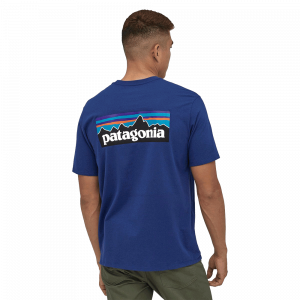 PATAGONIA
Mens P6 Organic logo tshirt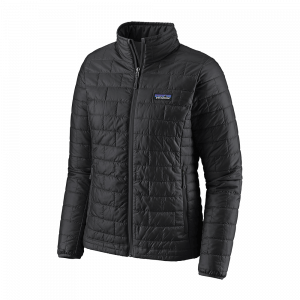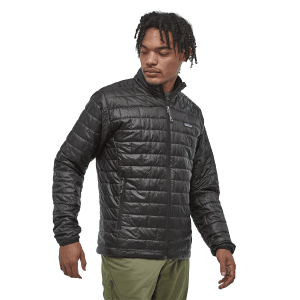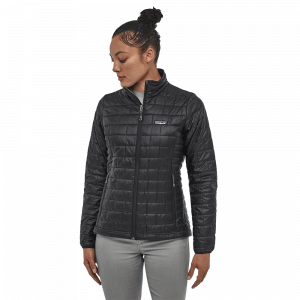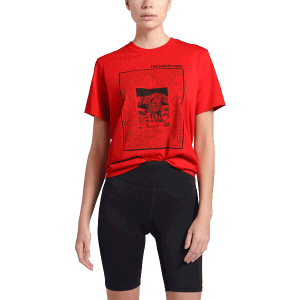 THE NORTH FACE
Himalayan T-shirt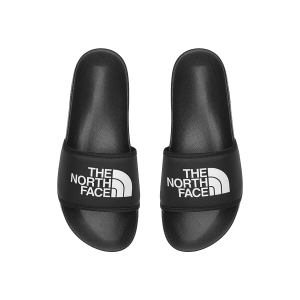 THE NORTH FACE
Basecamp slides
ARC'TERYX
Atom Lt Hoody – Dark Elysium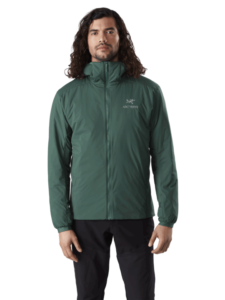 ARC'TERYX
Atom Lt Hoody– Dark Elysium
EXURBIA. THE ADVENTURE SUPPLY CO.
Exurbia is proudly owned and operated by Scouts SA. All proceeds from sales go to supporting youth programs in South Australia.