GET OUT AND
TAKE CHANCES
YOU NEVER KNOW
WHAT
WILL HAPPEN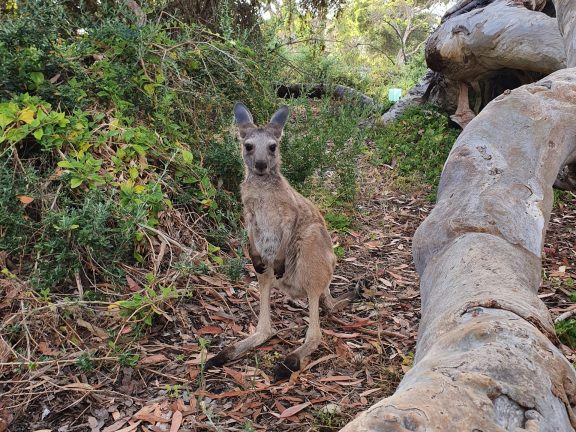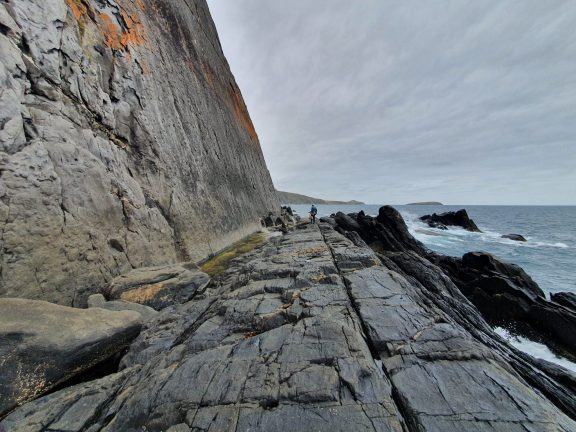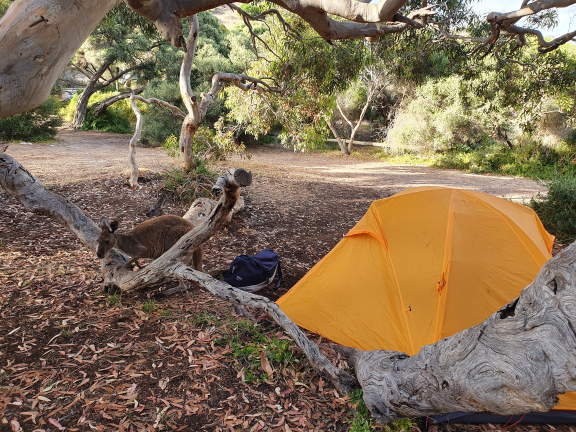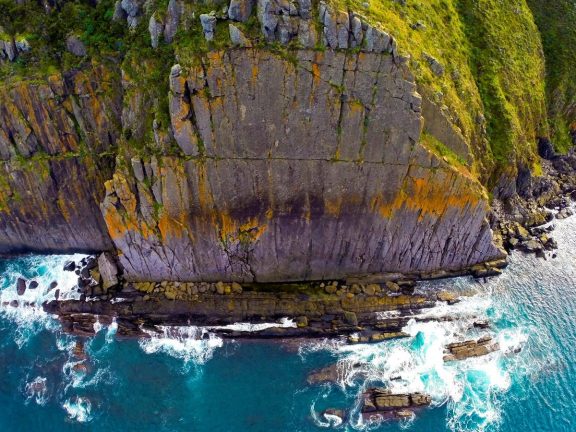 GREAT FAMILY GETAWAY FOR THE SCHOOL HOLIDAYS
A beautiful secluded campground 90-minutes south of Adelaide. Spend your time relaxing at camp, going for a day walk, rock climbing on the coastal cliffs, or surfing at Waitpinga or Parsons Beach.
Campsites
Highly recommend trying to find a campsite in the dense mallee trees at the lowest part of the campground – but be aware of overhanging branches and choose your site carefully. Waitpinga Beach is a short walk away – listen to the distant sounds of waves crashing as you drift to sleep.
Remember to book campsites online prior to arrival. There are toilets, picnic areas and BBQ facilities available. Sites are unpowered.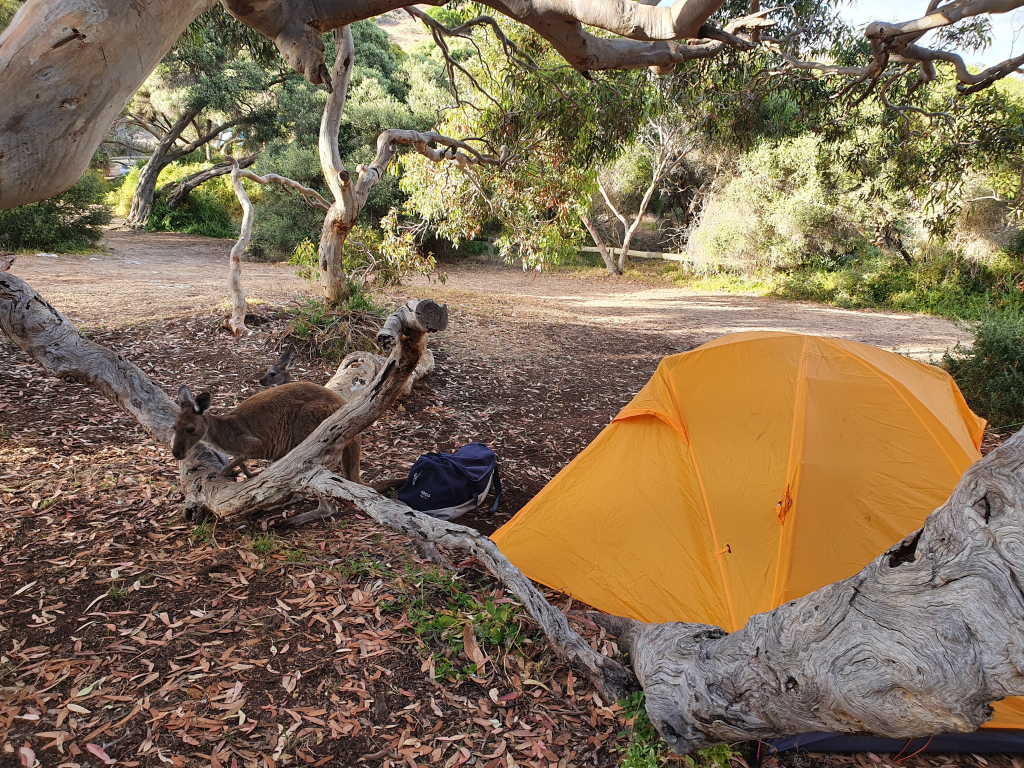 Things to do
Waitpinga Beach: A 20-minute walk from the campground over sand dunes, or a five-minute drive down to the carpark. Head down for a beach walk or a surf. Strong rips and hidden troughs make the beach unsuitable for swimming or inexperienced surfers.
Climbing: A 7km walk along the Heysen Trail will be bring you to the approach gully of the Waitpinga cliffs climbing area (for a shorter 5km approach, consider starting at the end of Kings Head Beach Road). Check out climbs on The Crag. Enjoy some of the best climbing in Adelaide at an epic location!
However, climbing at Waitpinga is not for the inexperienced – know your abilities and take care – the reliability of any existing fixed protection (bolts, etc.) is not guaranteed. Be aware of loose rock surfaces, wear a helmet, and let someone know where you are going.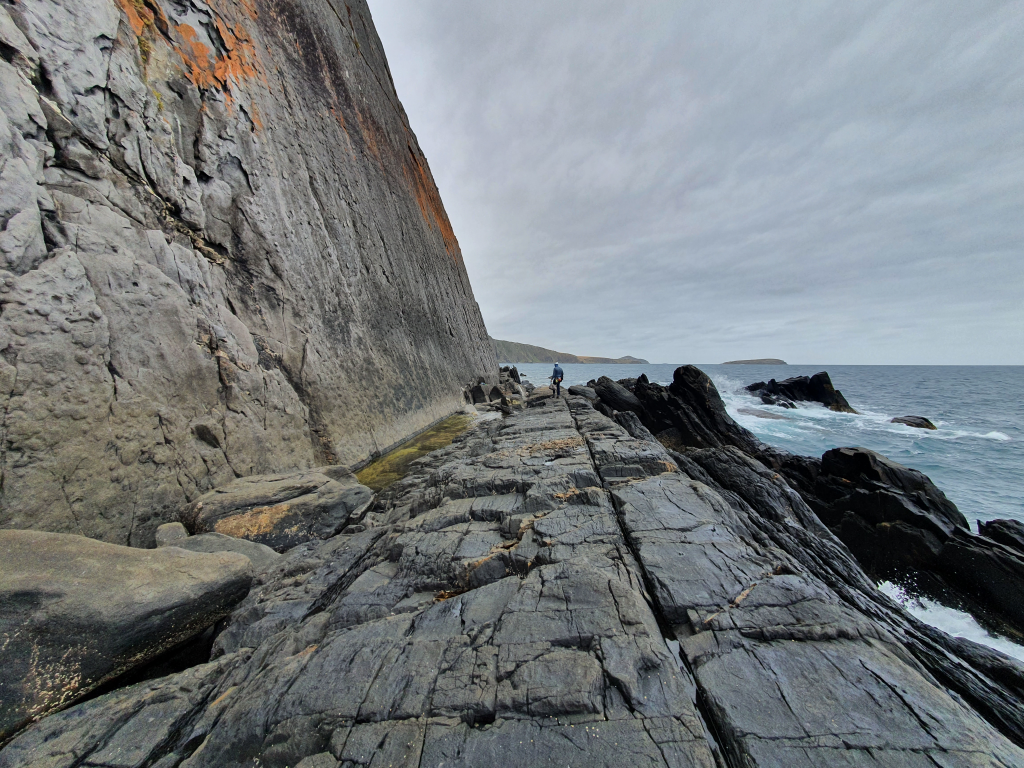 Walks:
Waitpinga Cliffs: Consider walking to Kings Beach along the Heysen Trail – an awesome walk along the Waitpinga Cliffs. 11.5km one-way (consider a car shuffle if you don't want to backtrack). Check out the walk on Walking SA.
Other walk options include shorter variations of the Cliffs trails, or short loop walks in the diverse coastal scrub of the park. Check out Walking SA for some options.
Safety:
Be aware of park closures: Newland Head will be closed on Catastrophic Fire Danger and may be closed on Extreme Fire Danger days.
Check the weather forecast before you go: BOM Waitpinga.
Aim to be self-sufficient with food and water – the quantity and quality of water in the park is not guaranteed. Only gas and liquid fuel fires are permitted year-round (except on Total Fire Ban days). Wood and solid fuel fires are not permitted at any time of the year.